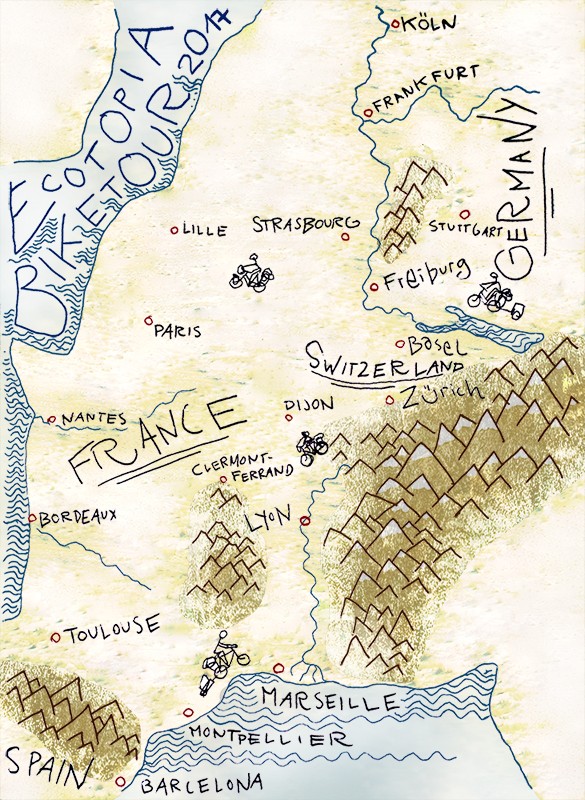 Ecotopia Biketour is a self-organized environmental and social activist bicycle tour that has been cycling through different parts of Europe each summer since 1990. On our way we visit social and environmental projects and groups, to learn about their struggles and visions, to exchange knowledge, to create connections and to support them by participating in actions or doing some physical work. Read more about what the Ecotopia Biketour is.
Ecotopia Biketour 2017 will start mid July in Germany and end mid September in France or Spain. A more specific route will be announced on the website as soon as it is decided. Read our call out for projects here, we are interested to hear from you if you have some recommendations for projects, groups and events for us to visit on the way, or if you would like to help preparing the tour, write to 2017@ecotopiabiketour.net. Come to our Spring Meeting on 14–16 of April in Freiburg! You can read more about Ecotopia Biketour 2017 here.
https://vimeo.com/199732250
But also we realised, that so far, filming wasn't considered in our photosharing-concept. For some people it is a big difference whether they are filmed and then appear online or if it's just photos of them. So we added another option about filming to the sheet, that is passed around during the tour.