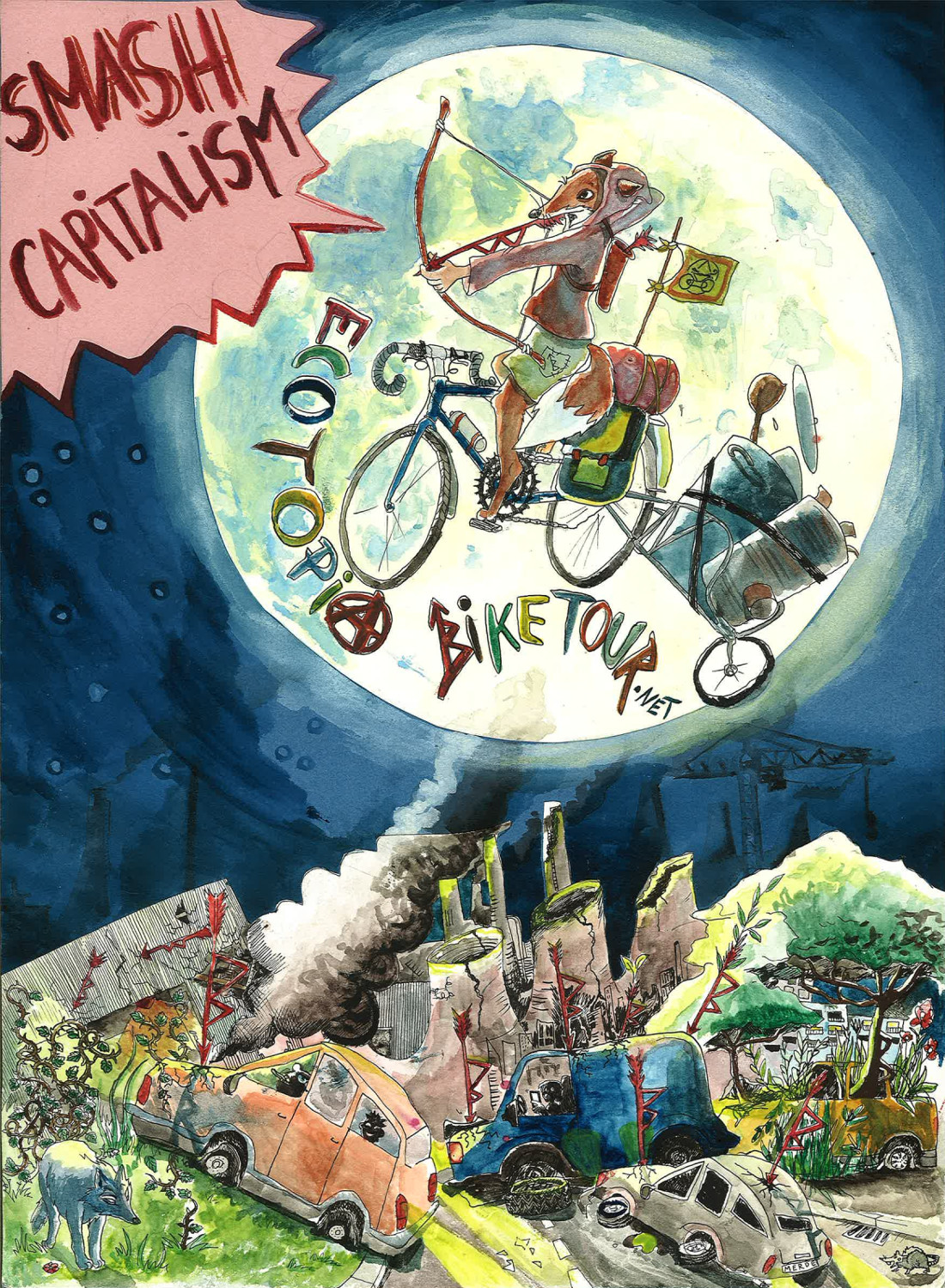 Ecotopía Biketour es una comunidad internacional autogestionada que organiza cada año una ruta en bici en diferentes regiones de Europa desde 1990. Durante la ruta visitamos proyectos sociales y medioambientales y practicamos formas de activismo y vida sostenible. Tenemos una dieta vegana, tomamos las decisiones por consenso y potenciamos el compartir nuestras habilidades. Este es uno de nuestros valores clave para crear un entorno no discriminatorio. Ecotopia Biketour es para todas las personas interesadas en viajar en bicicleta, en vida comunitaria, en autogestión, medioambiente y en aprender desde la propia experiencia.
Lee más sobre lo que es el Ecotopia Biketour.
Si estas pensando en unirte, permanece atento a las actualizaciones de esta pagina. En caso de que ademas quieras ayudar con la organizacion del biketour, escribenos a traves del formulario de contacto.
---
Ecotopia Biketour 2021
Preparations for Ecotopia Biketour 2021 have started. At the end of March we had our Winter Meeting in Switzerland, where we made the initial decisions how and where the Biketour could happen this summer. We will soon publish more information here on our website.


Yes, we have started planning the 2021 Ecotopia Biketour. At this moment we can't say how vagabond-friendly this summer will be but let's hope we can push the pedals together again! At this stage we are planning a winter meeting in March in norther Italy or Switzerland and we want everybody who is eager to organise it to be able to join it either physically or virtually. Since the current pandemic situation is going against the possibility to meet easily all together in one place we are considering also a hybrid kind of a meeting where people could meet locally…