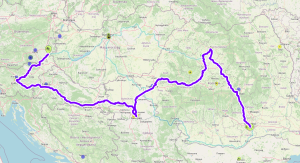 Yuhuuuu!
We have an approximate route!
The tour will start preparing its departure on the 26th of June in the village of Welten, Austria. We will officially start there on the 30st of June!
We will be then visiting the Balkan Anarchist Bookfair in Ljubliana (Slovenia) and then head towards Romania, passing through Croatia and Serbia. In Romania we will be visiting several projects, ending the tour in Bucharest.
In the first 4 weeks of the tour, we will be inviting all QINTAW people (queer, inter, non-binary, trans, agender and women) and ask endo-cis-hetero men to join from the 5th week of the biketour onwards.
We are super excited to bike in Eastern Europe. And we are still keeping our eyes open for projects, so if you know anything, drop us a message at 2023@ecotopiabiketour.net
To stay updated check out our Blog and/or subscribe to the mailing list at the bottom of this page.
---
Ecotopia Biketour 2022 – read more about the adventures we had on our Blog or here

---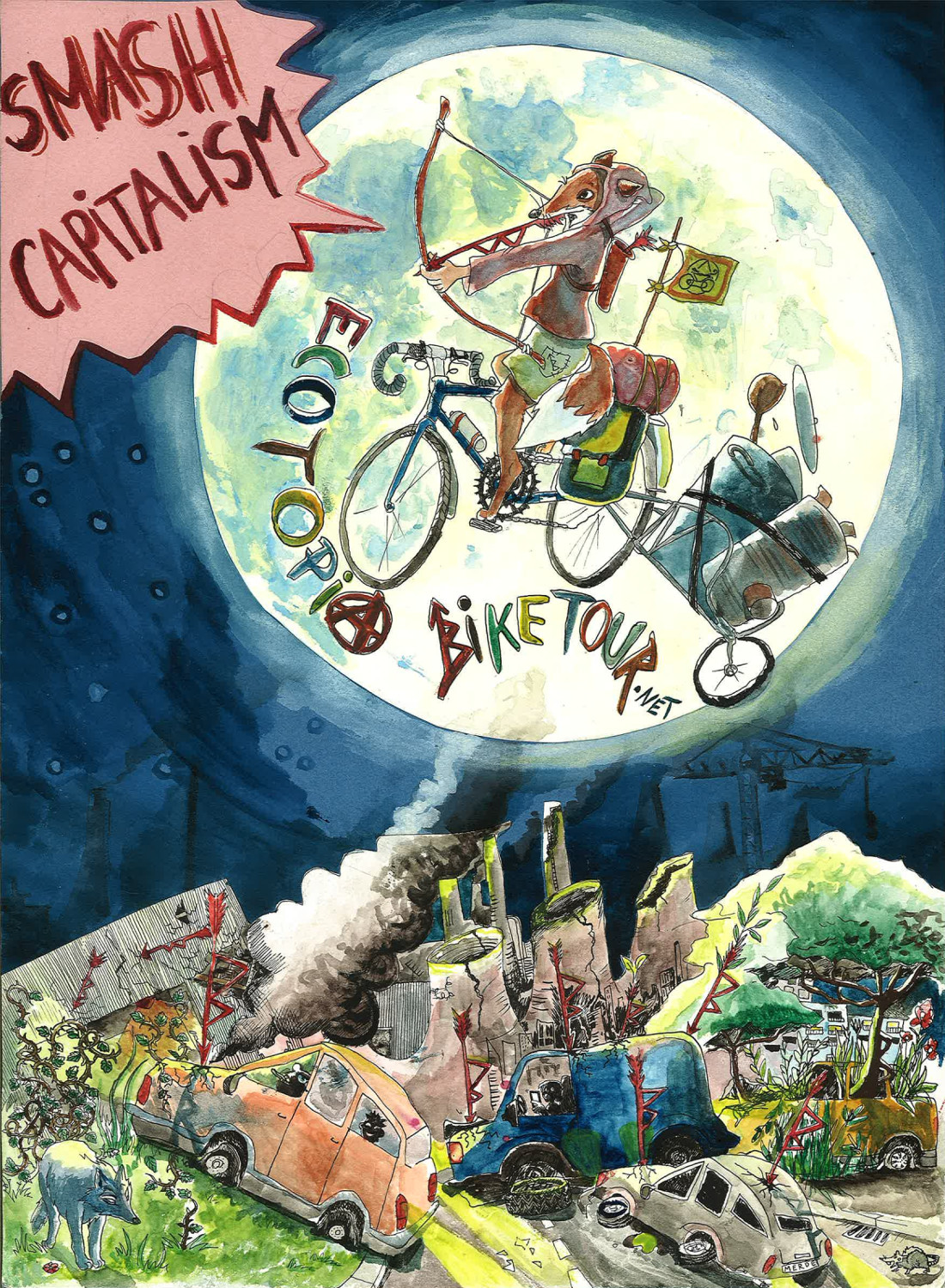 Ecotopía Biketour es una comunidad internacional autogestionada que organiza cada año una ruta en bici en diferentes regiones de Europa desde 1990. Durante la ruta visitamos proyectos sociales y medioambientales y practicamos formas de activismo y vida sostenible. Tenemos una dieta vegana, tomamos las decisiones por consenso y potenciamos el compartir nuestras habilidades. Este es uno de nuestros valores clave para crear un entorno no discriminatorio. Ecotopia Biketour es para todas las personas interesadas en viajar en bicicleta, en vida comunitaria, en autogestión, medioambiente y en aprender desde la propia experiencia.
Lee más sobre lo que es el Ecotopia Biketour.
Si estas pensando en unirte, permanece atento a las actualizaciones de esta pagina. En caso de que ademas quieras ayudar con la organizacion del biketour, escribenos a traves del formulario de contacto.
*** feel free to share this post in your circles, platforms and communities! *** hellooo everyone! this is the *official* announcement of the ecotopia biketour 2023! the main region this year will be in romania. more route infos below. the orga has shrunk a lot since the winter meeting and we need your help with some stuff! first of all, REGISTRATION on our website is OPEN! you don't have to register. but if you do it helps us to know how many people we will be at what time. you can also give us some useful information there such as…