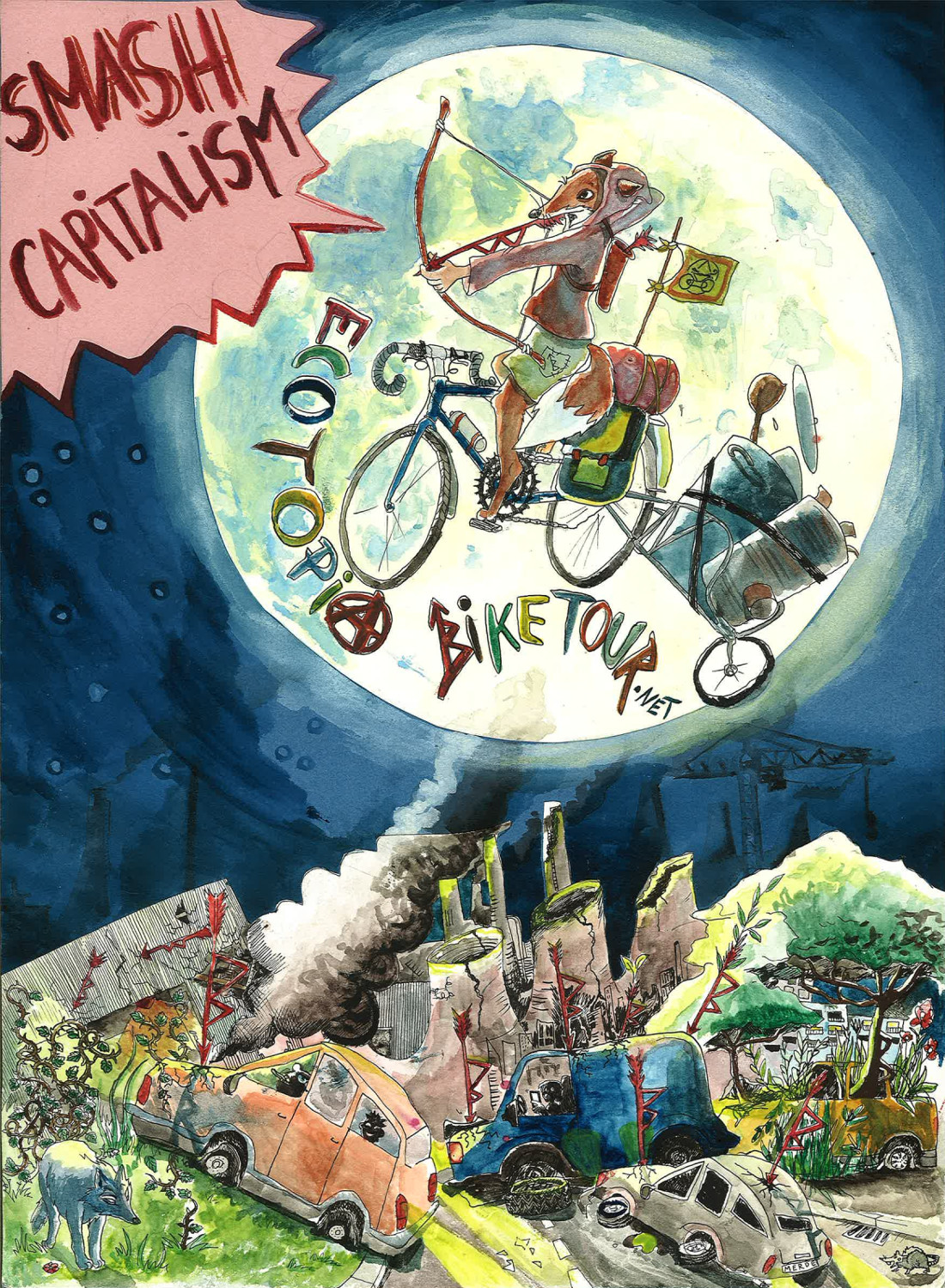 Our Winter Meeting will happen between February 20-23, 2020 in Freiburg. We will decide in which countries (central/southern/southeastern Europe) and which time frame the next tour will happen, discuss our values and how to implement them, create flyers, posters and stickers to advertise the tour, and have fun together! Anyone who is interested in meeting us and finding out how we organise is welcome to join.
If you want to join the meeting, please let us know beforehand by writing to 2020@ecotopiabiketour.net. During the meeting, we will be reachable by phone on this number: +49 157 84844802.
We are looking for interesting projects and events happening in summer 2020 in Central, Southern and Southeastern Europe. Based on the projects we find we will decide the exact region on the meeting in February. Any information is appreciated. Find out more here.
Ecotopía Biketour es una comunidad internacional autogestionada que organiza cada año una ruta en bici en diferentes regiones de Europa desde 1990. Durante la ruta visitamos proyectos sociales y medioambientales y practicamos formas de activismo y vida sostenible. Tenemos una dieta vegana, tomamos las decisiones por consenso y potenciamos el compartir nuestras habilidades. Este es uno de nuestros valores clave para crear un entorno no discriminatorio. Ecotopia Biketour es para todas las personas interesadas en viajar en bicicleta, en vida comunitaria, en autogestión, medioambiente y en aprender desde la propia experiencia.
Lee más sobre lo que es el Ecotopia Biketour.
Si estas pensando en unirte, permanece atento a las actualizaciones de esta pagina. En caso de que ademas quieras ayudar con la organizacion del biketour, escribenos a traves del formulario de contacto.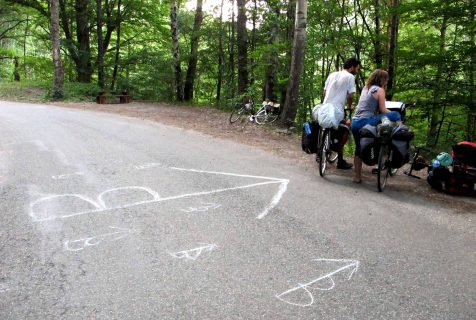 This summer, for the 30th time, we're heading off on another bike tour adventure – we're inviting you to suggest interesting projects and events, help out with the organising, and of course, to join us!! After having spent three summers in Western Europe, we want to cycle to the Balkans this year (July-mid September). The idea is to end the bike tour in Timisoara at the Balkan Anarchist Bookfair in the >mid-end of September. We are looking for projects and events that can host us and help with suggestions in the territory of so-called Czech, Austria, Slovakia, Slovenia, Croatia, Bosnia-Herzegovina,…