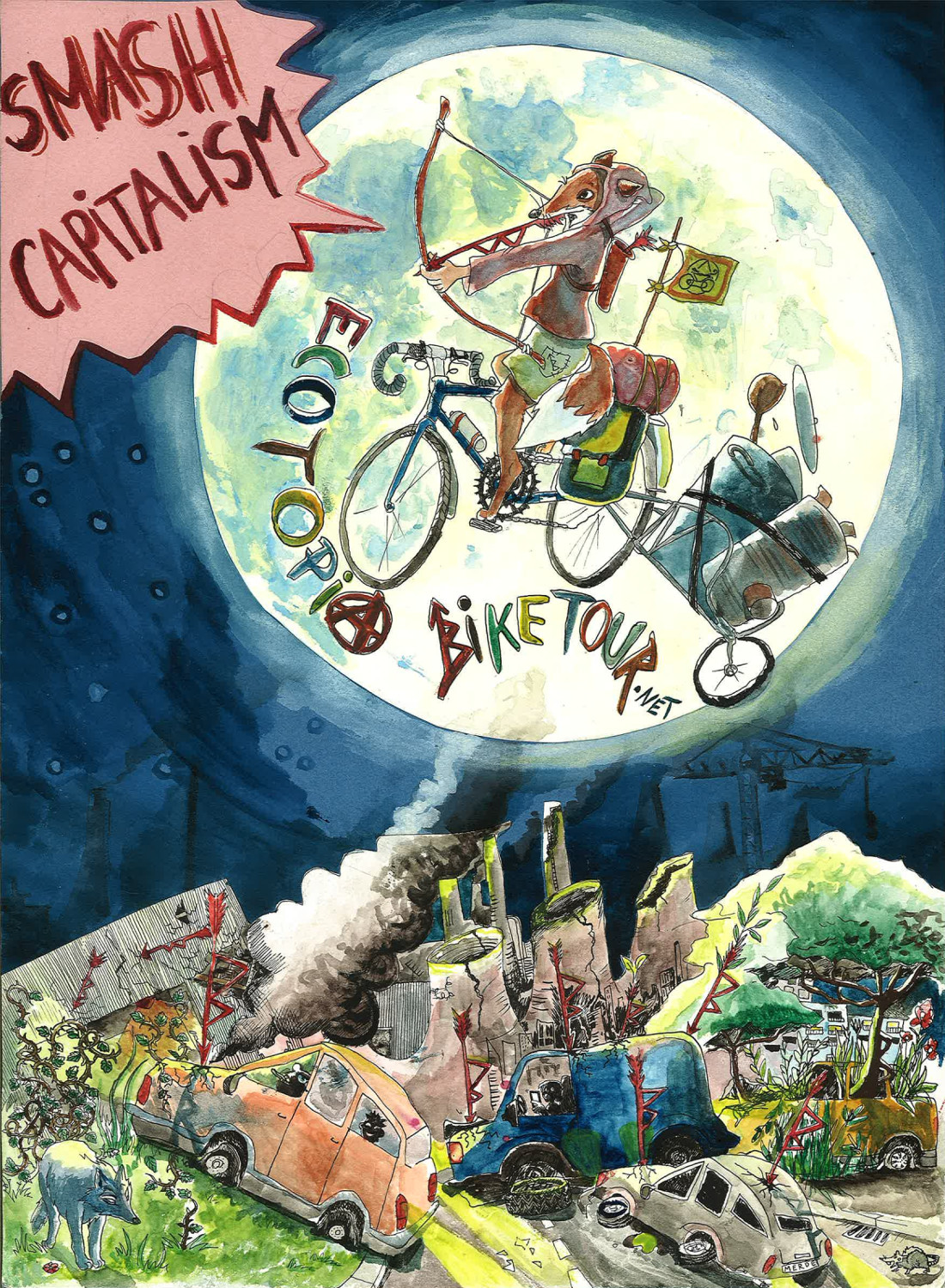 Le cyclo-tour Ecotopia est un tour à vélo autogéré organisé depuis 1990 chaque année par un collectif international à travers l'Europe. Pendant le cyclo-tour, nous visitons des projets et lieux qui s'attaquent aux problemes environnementaux et sociaux, et pratiquent du militantisme/activisme et/ou des formes de vie respectueuse de l'environnement. Le tour est vegan, les décisions se font au consensus et nous souhaitons autant que possible organiser des ateliers de transmissions. Le cyclo-tour Ecotopia s'adresse à quiconque est interessé.e par l'idée de voyager à vélo, vivre en communauté, bricoler/DIY, se poser des questions environnementales et apprendre par l'expérience.
Lire plus de ce qu'est l'Ecotopia Biketour.
---
Ecotopia Biketour 2021
Preparations for Ecotopia Biketour 2021 have started. At the end of March we had our Winter Meeting in Switzerland, where we made the initial decisions how and where the Biketour could happen this summer. We will soon publish more information here on our website.


Yes, we have started planning the 2021 Ecotopia Biketour. At this moment we can't say how vagabond-friendly this summer will be but let's hope we can push the pedals together again! At this stage we are planning a winter meeting in March in norther Italy or Switzerland and we want everybody who is eager to organise it to be able to join it either physically or virtually. Since the current pandemic situation is going against the possibility to meet easily all together in one place we are considering also a hybrid kind of a meeting where people could meet locally…