Ecotopia Biketour is a self-organized environmental and social activist bicycle tour that has been cycling through different parts of Europe each summer since 1990. On our way we visit social and environmental projects and groups, to learn about their struggles and visions, to exchange knowledge, to create connections and to support them by participating in actions or doing some physical work. Read more about what the Ecotopia Biketour is.
Ecotopia Biketour 2017 will start on Thu, June 29 in Strasbourg, France and end almost 3 months later in Catalunya, probably in/near Barcelona. Read more details about Biketour 2017, our call out for projects to visit, a detailed route plan, and how to get involved.
Registrations for the tour are closed, see you next year!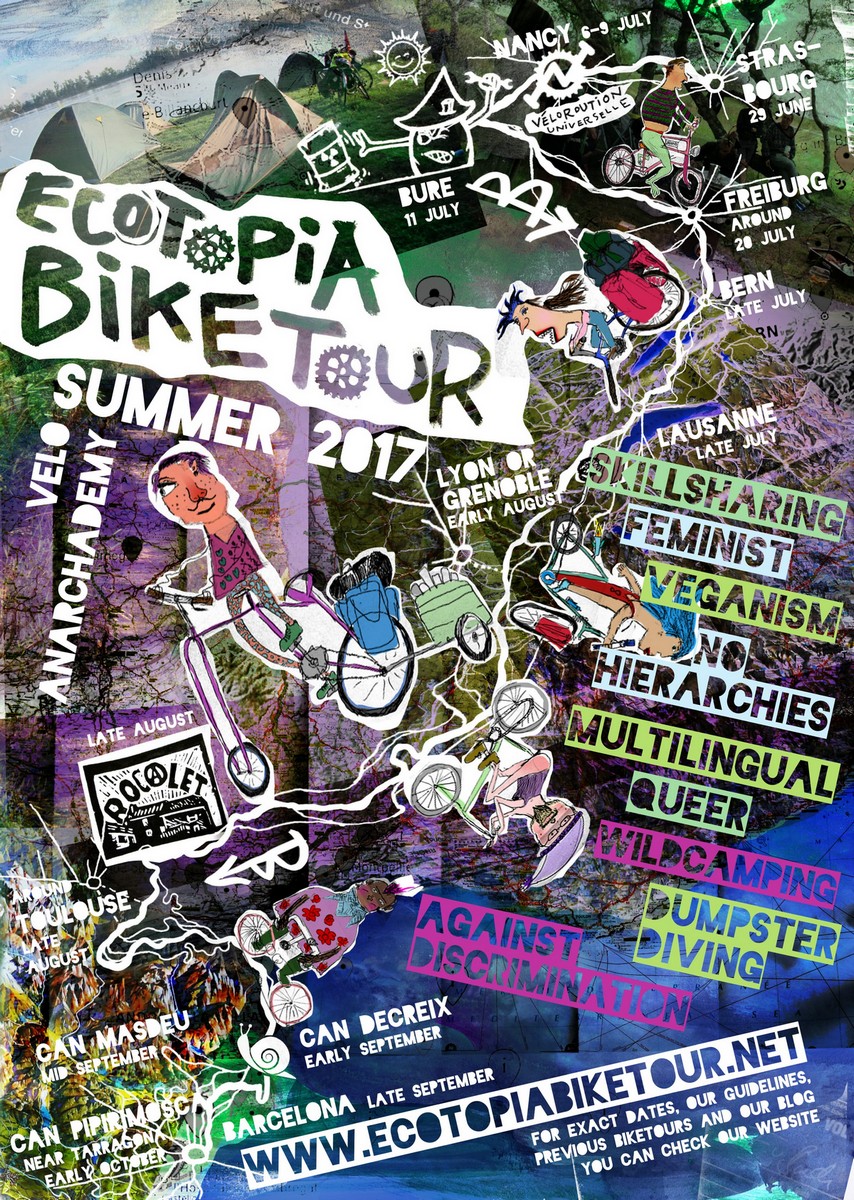 I participated in Ecotopia Biketour this year again. As always, I try to capture some nice moments with pen and paper. It is kind of difficult to find time and space for that within all the cycling, cooking, camping, projects, nice new people or group organising processes. This is the first go of the rocketstove we built in the first days in Strasbourg. This year it is made entirely from trash: A oil-barrel that we received from a restaurant, a piece of an oven-pipe we got in mimir-squat and glaswool that our host had left over. After last year, I…