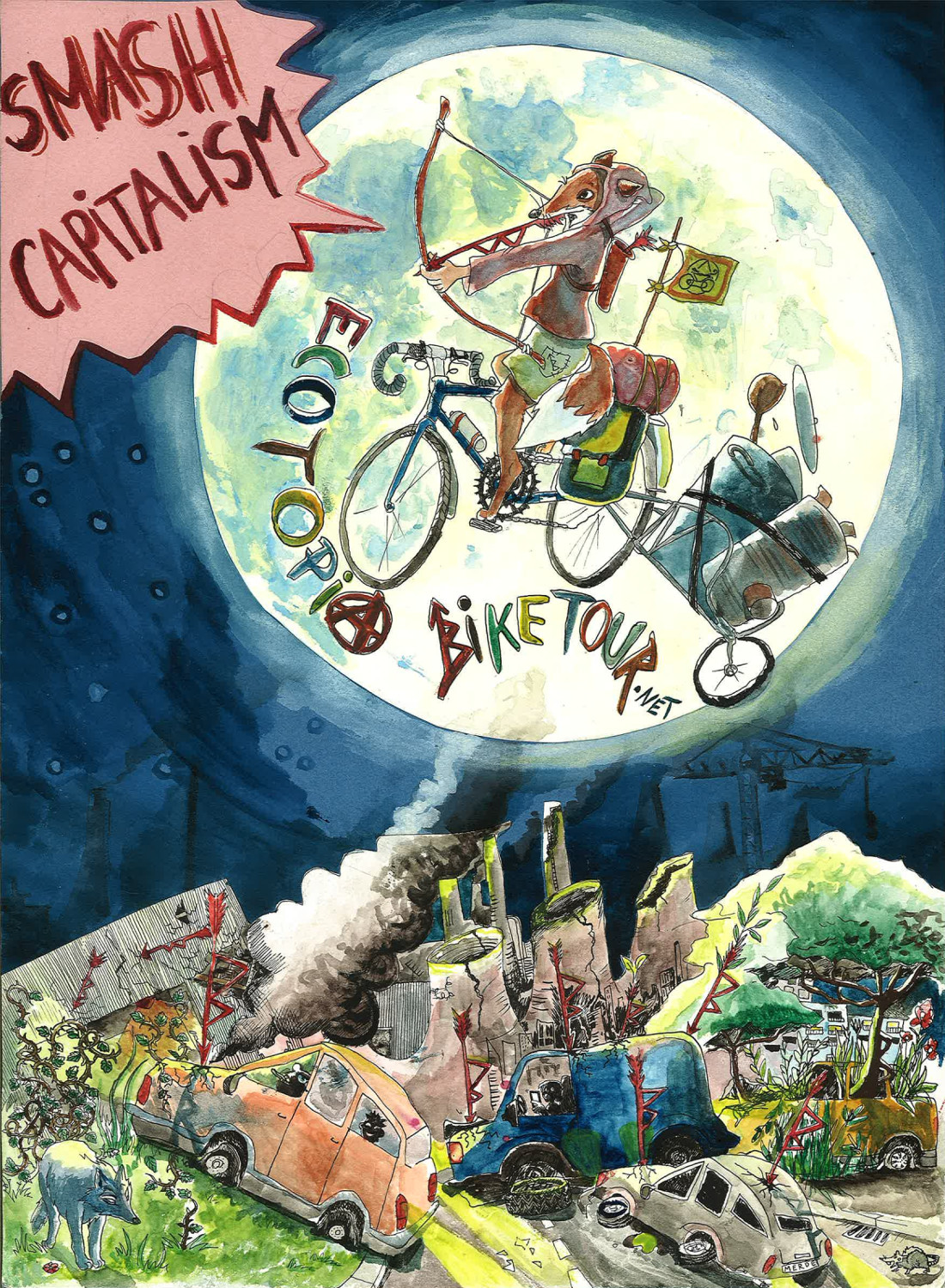 L'Ecotopia Biketour és una comunitat internacional autogestionada que organitza cada any una ruta en bicicleta per diferents regions d'Europa des del 1990. Durant la ruta, visitem projectes socials i medioambientals, alhora que practiquem formes d'activisme i vida sostenible. Tenim una dieta vegana, prenem les decisions per consens i potenciem el compartir les nostres habilitats. Aquest és un dels valors clau per crear un entorn no-discriminatori. L'Ecotopia Biketour és per totes les persones interessades en viatjar amb bicicleta, la vida comunitària, autogestió, mediambient i en aprendre a través de la pròpia experiència.
Més informació sobre l'Ecotopia Biketour
---
Ecotopia Biketour 2021
Preparations for Ecotopia Biketour 2021 have started. At the beginning of June (4th to 6th) we are having our Spring Meeting. The location is not known yet (area Northern Italy, Austria or Switzerland).
The tour will be going through Italy, the Balkans, Slowenia, Austria and Czech Republic. The exact route is not defined yet. For a very rough route idea you can check out this link. We will soon publish more information here on our website. For earlier questions feel free to write us a mail.


Yes, we have started planning the 2021 Ecotopia Biketour. At this moment we can't say how vagabond-friendly this summer will be but let's hope we can push the pedals together again! At this stage we are planning a winter meeting in March in norther Italy or Switzerland and we want everybody who is eager to organise it to be able to join it either physically or virtually. Since the current pandemic situation is going against the possibility to meet easily all together in one place we are considering also a hybrid kind of a meeting where people could meet locally…