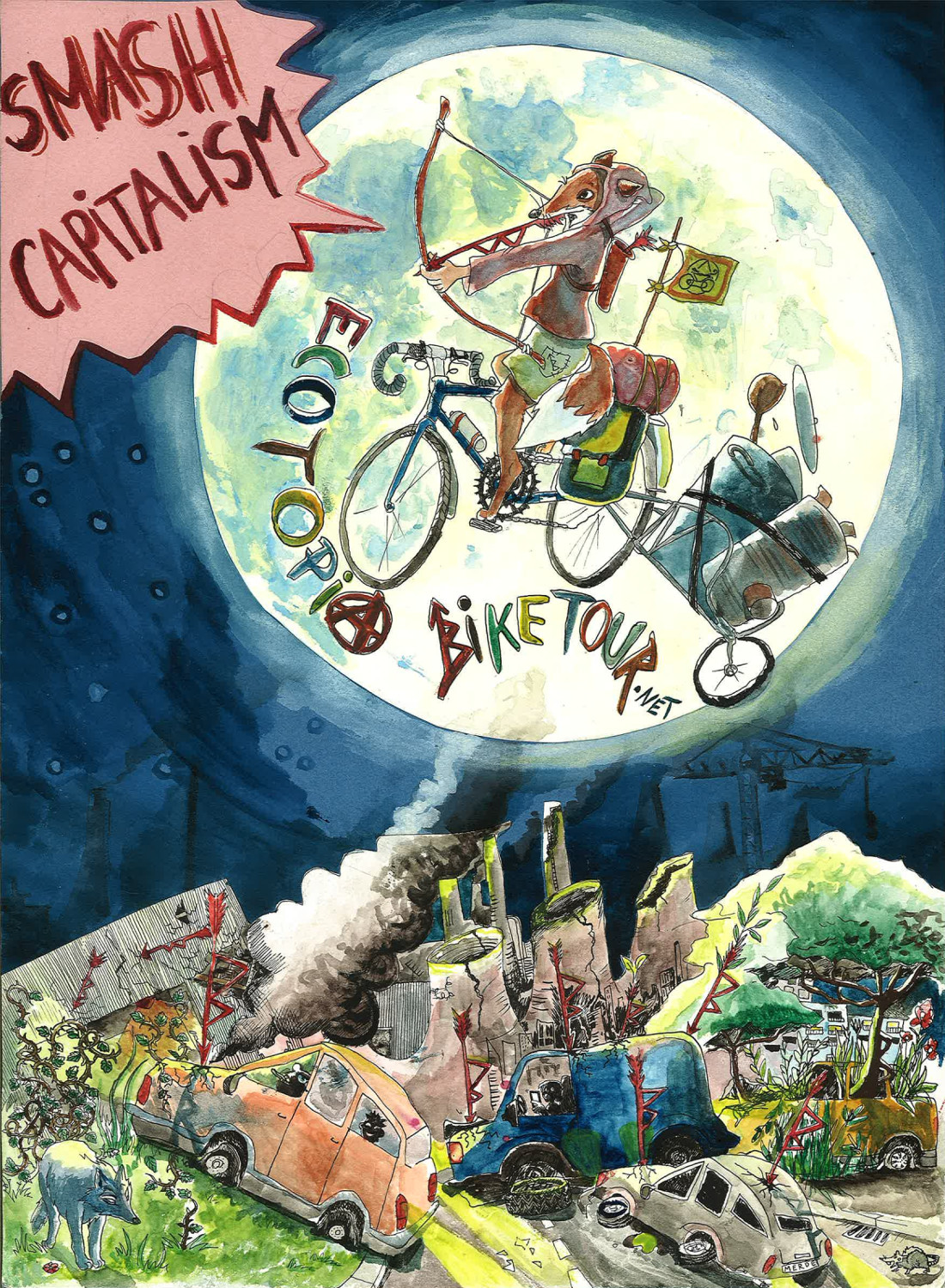 Information about 2020 will be added soon!
Ecotopia Biketour is a self-organized, international community that has been organizing a yearly bicycle tour in different regions of Europe since 1990. During the tour we visit environmental and social projects and practice forms of activism and sustainable living. We cook communal vegan food, practice consensus decision making, and share skills by doing workshops. One of our core values is to create a non-discriminatory environment. Ecotopia Biketour is for anyone interested in travelling by bike, community life, DIY, an ecological lifestyle, and/or learning by experience. If this sounds good to you, feel welcome to join us!
Read more about what the Ecotopia Biketour is.
If you would like to get an insight into the organisation or just ask a question, write us via the contact form.


Our sleeping place in Vigo was the amazing Quinta de Carminha squat, a big mansion so luxurious that it has stone lions greeting you at the entrance. But not just luxurious from the outside, it also greeted us with a hot shower, a big kitchen, big communal spaces, an internet room, and some beds to sleep inside. Our main activity on the second day was an evening action in the city centre. We dumpster-dived lots of food, picked a public square, and presented the food there to give away for free. The signs say: "This food, which is in perfect…