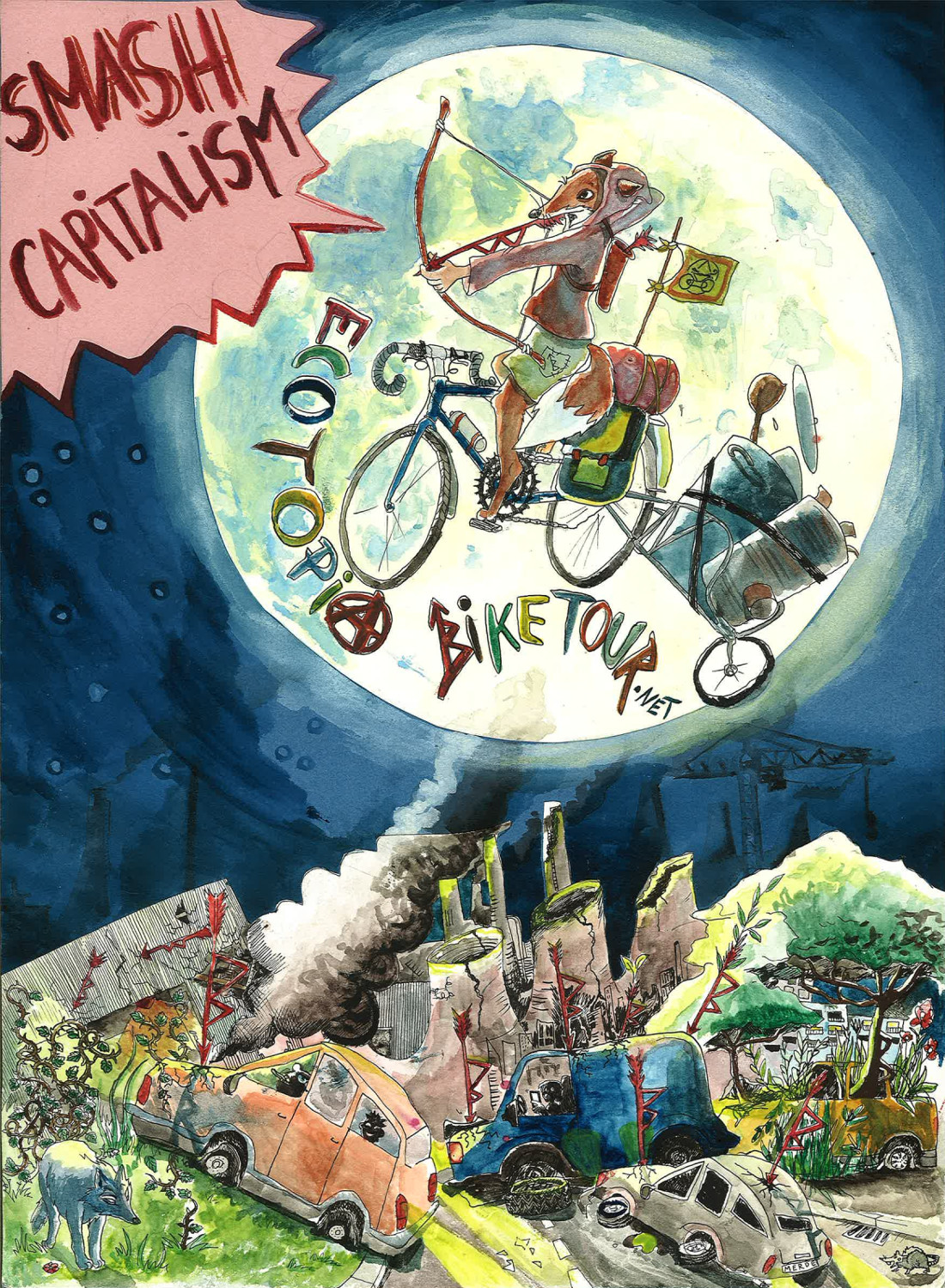 Our Winter Meeting will happen between February 20-23, 2020 in Freiburg. We will decide in which countries (central/southern/southeastern Europe) and which time frame the next tour will happen, discuss our values and how to implement them, create flyers, posters and stickers to advertise the tour, and have fun together! Anyone who is interested in meeting us and finding out how we organise is welcome to join.
If you want to join the meeting, please let us know beforehand by writing to 2020@ecotopiabiketour.net. During the meeting, we will be reachable by phone on this number: +49 157 84844802.
We are looking for interesting projects and events happening in summer 2020 in Central, Southern and Southeastern Europe. Based on the projects we find we will decide the exact region on the meeting in February. Any information is appreciated. Find out more here.
Ecotopia Biketour is a self-organized, international community that has been organizing a yearly bicycle tour in different regions of Europe since 1990. During the tour we visit environmental and social projects and practice forms of activism and sustainable living. We cook communal vegan food, practice consensus decision making, and share skills by doing workshops. One of our core values is to create a non-discriminatory environment. Ecotopia Biketour is for anyone interested in travelling by bike, community life, DIY, an ecological lifestyle, and/or learning by experience. If this sounds good to you, feel welcome to join us!
Read more about what the Ecotopia Biketour is.
If you would like to get an insight into the organisation or just ask a question, write us via the contact form.
Marcha is on her way to Belgrade. You can reach her on her BiH number. #